2019 is a year of data. And, everyone has been predicting it. With the growth of AI and machine learning, with the focus on data privacy, 2019 is going to be an exciting year for social media. Here are some of our predictions for how social media will shape over the coming year.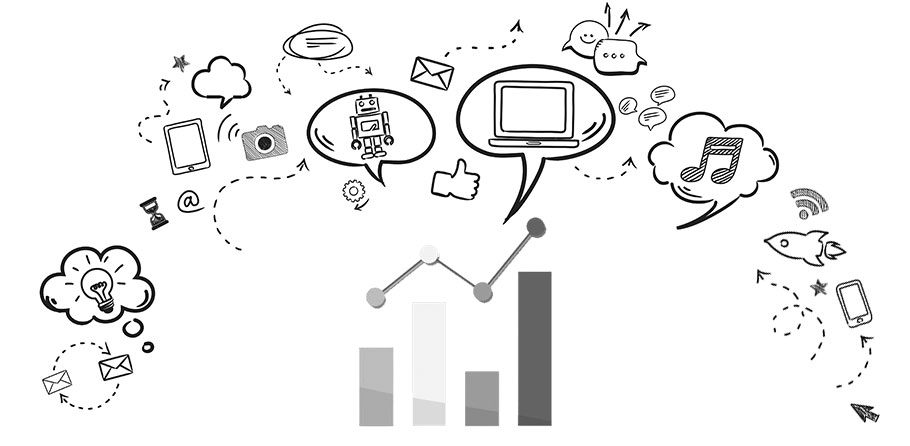 Increasing use of social media for product discovery
With the rise of social commerce, it was only a matter of time that social media would be used as a tool for product discovery. A report from KPCB showed that 55% of people bought a product online after seeing it on social media. With the increased need for personalization, and better targeting options being presented by all social media platforms, marketers will be able to reach out to their intended audience with the right product.
Micro-influencers getting their dues
Using influencers who have increased their followers through inorganic methods was a trend ruling the social media market for the last few years. With companies like Unilever taking a stand against the use of such influencers in their marketing campaign, we will see more and more marketers identifying the true micro-influencers who actually make a difference to their brand. With social platforms also taking on a war against bots, we will see a whole lot of 'influencers' being weeded out from marketing campaigns.
User-Generated Content to remain the hero
With micro-influencers getting their due, we will also continue seeing user-generated content getting a push from all social platforms. This would also help the platforms maintain their engagement rate. It does, however, put pressure on brands to create stories that can drive UGC for their own brands.
Augmented Reality in Social Media
With AR and VR gaining so much traction, we will see a rise in the need for an increase in immersive technology. In fact, marketing pundits expect the augmented reality and virtual reality market to surpass $298 billion by 2023. This can already be seen with the growing use of Snapchat's facial filters. Instagram has already started working with Geo filters, making the entire experience more immersive. Most social media platforms will have to start introducing some form of AR to stay relevant to the younger audiences who will become primary users of the platforms.
The use of immersive technology
With the rise in numbers of Gen Z's presence across social media platforms, we will also see a rise in the use of immersive technology. Whether it's using audio clips or live streaming videos, the Gen Z's need to experience the world will push this trend on social media. This is also indicated by the higher adoption of apps like Snapchat and Music.ly and the shunning of Facebook and Twitter by Gen Z.
Noticed more trends? Reach out to us and share your views!